Discover


The Escapades agency

Discover the portraits of our team of Madagascar-based enthusiasts. They've taken the opportunity to share their favorite Malagasy dishes, tips and tricks with you! Enough to make you want to leave.
To find out more, click on the "Learn more" button below each portrait. Don't hesitate to contact us with your travel ideas, so that we can help you create the trip of your dreams!
I've been living in Madagascar for nearly 30 years. I live in Nosy-be where I operate in the tourism and hotel business. Concerned with the sustainable and responsible development of this region, I'm very involved in social issues. In Madagascar, I particularly appreciate the kindness, naturalness and welcoming nature of the Malagasy people. But also the great authenticity of the destination and its landscapes.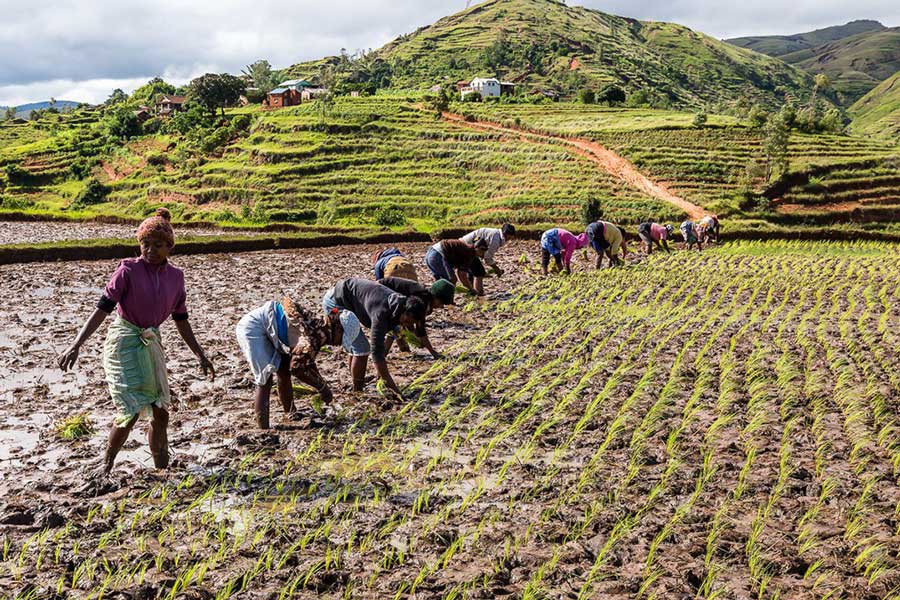 Good local plan

Exchanging with people and getting to know Malagasy culture, which is based on making the most of the present day, regardless of any material notion.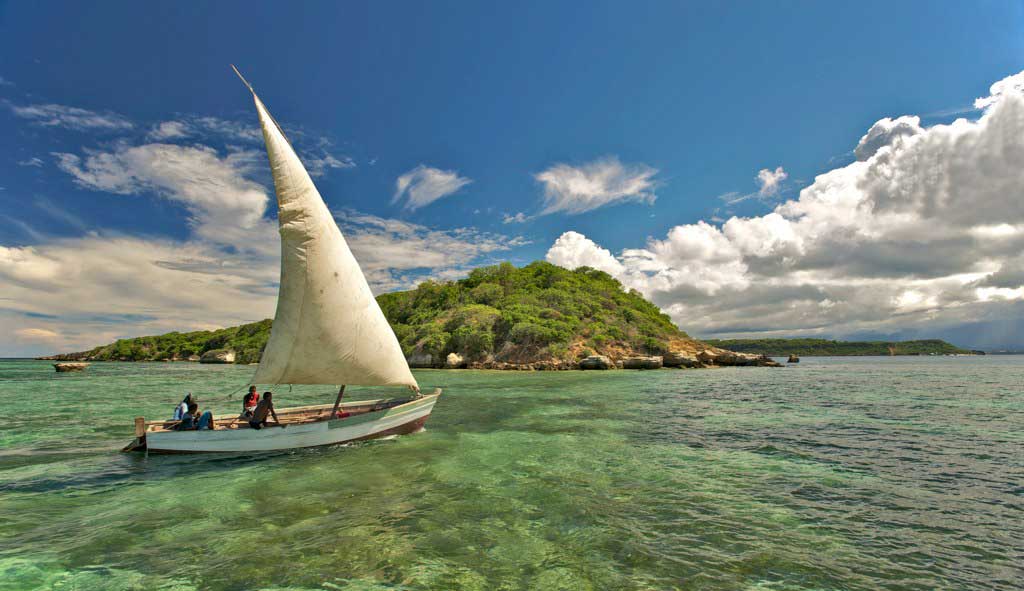 Favourite

Cruising northwest Madagascar.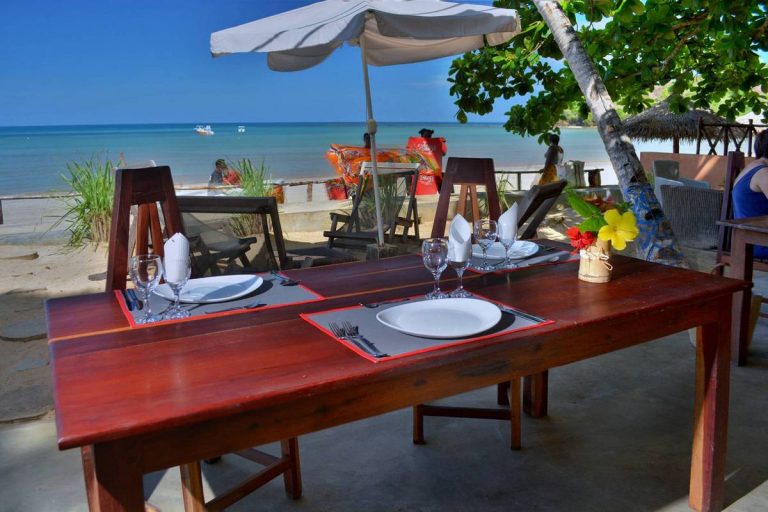 A dish

Don't hesitate to try the Ravitoto au Coco, pork with coconut-crushed brèdes. Delicious with rice!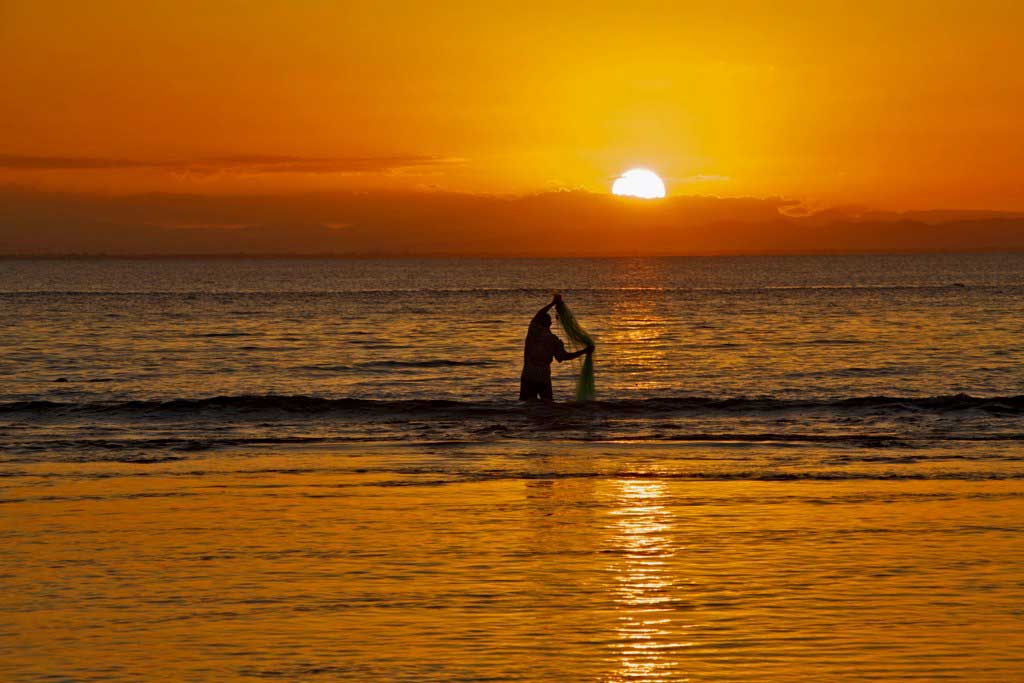 WOW !

Sunsets that invite reflection.
I was lucky enough to live in Madagascar for 5 years. Now settled in France to contribute to the development of Escapades, I'm lucky enough to return regularly to the Big Island, my second home. Passionate about nature sports, I particularly enjoy the exceptional cruises and dives available in the Nosy Be archipelago.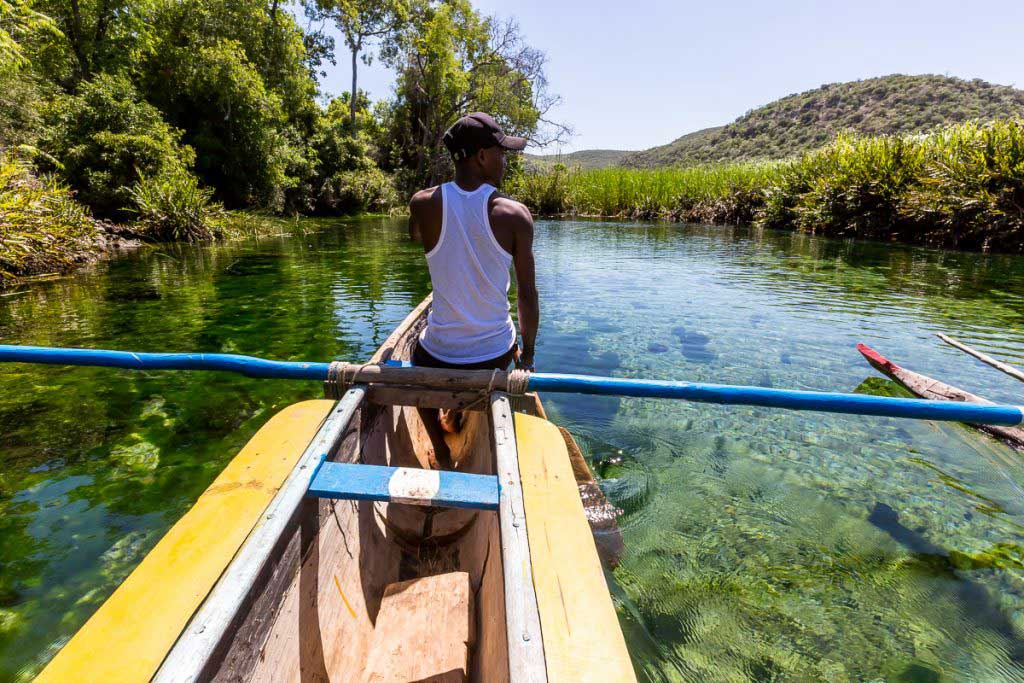 Good local plan

Agree to take your time: this is the land of "mora mora", and it would be a shame not to take advantage of it to slow down your usual pace…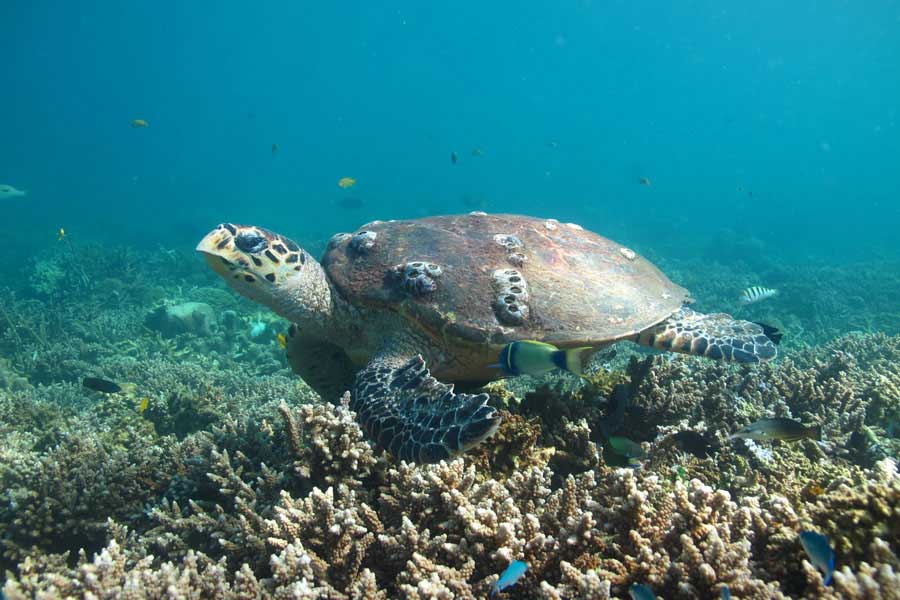 Favourite

Snorkelling for whale sharks is a must!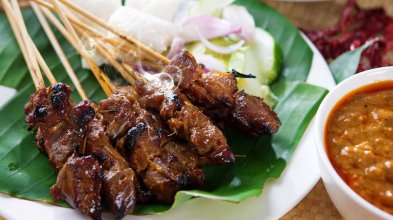 A dish

Try masikita (pronounced "machkit"), the famous grilled zebu kebabs!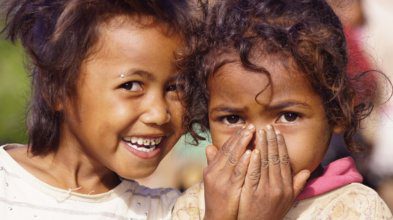 WOW !

Spend some time in the Aïna village to understand the fantastic work of this association for the benefit of Malagasy youth.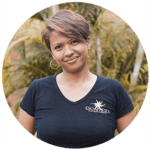 Mioraniaina ANDRIAMAMONJY
Designing trips was my path. For me, travel is the best way to open up to the world and to others. I'm delighted to be able to share the incomparable richness of my beloved country Madagascar: between the national parks and the innumerable smiles of the children, the beautiful beaches and the typical dishes, not forgetting the folklore excursions, all travellers return with a nostalgia for Madagascar, the island-continent.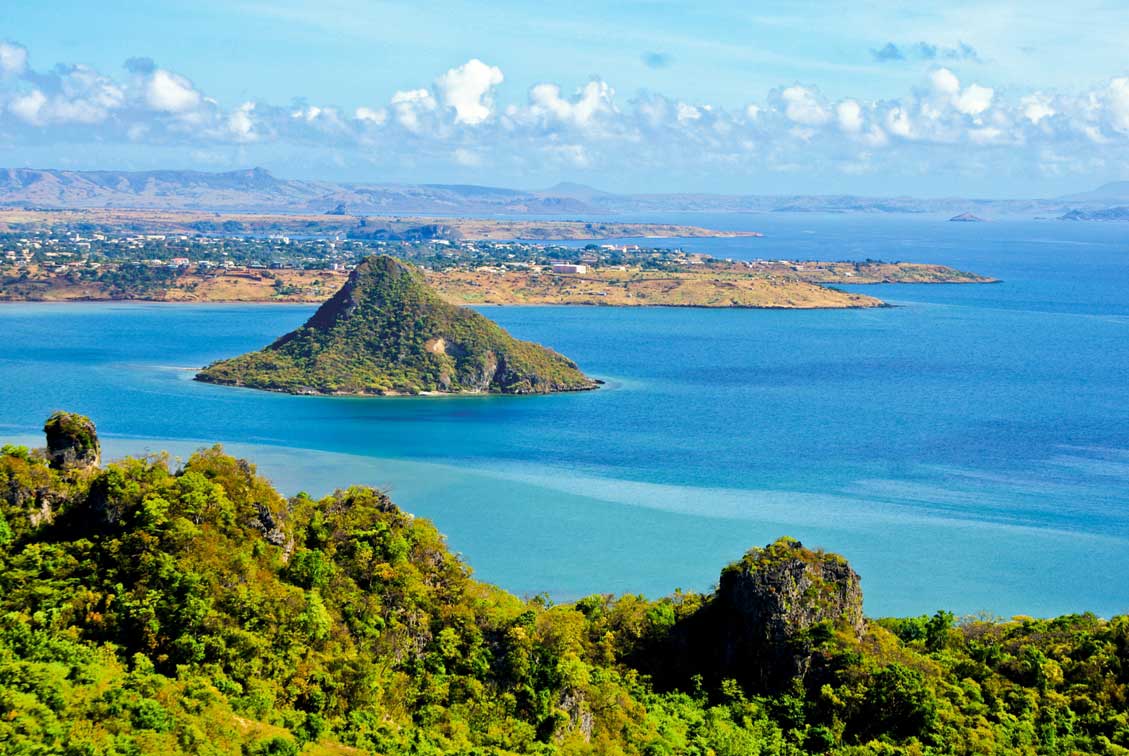 Good local plan

Sainte Marie: do both the northern and southern parts: a mix of nature, tranquillity and exchanges with a population that is still very authentic.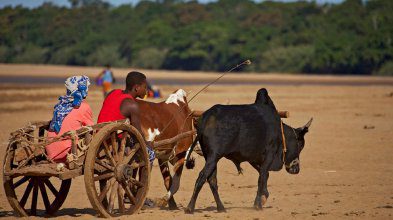 Favourite

Nosy Iranja: a heavenly island to recharge your batteries and regain your energy. And lunch prepared by the locals!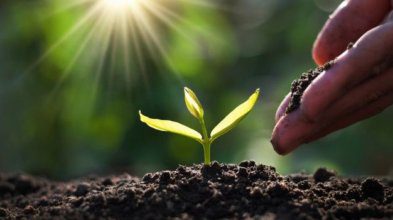 A dish

Varanga (cooked and reduced zebu fillet).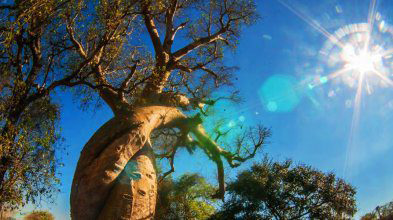 WOW !

Sunset with a cocktail on Mont Passot.
My inspiration is to make Madagascar shine with its cultural values and natural riches!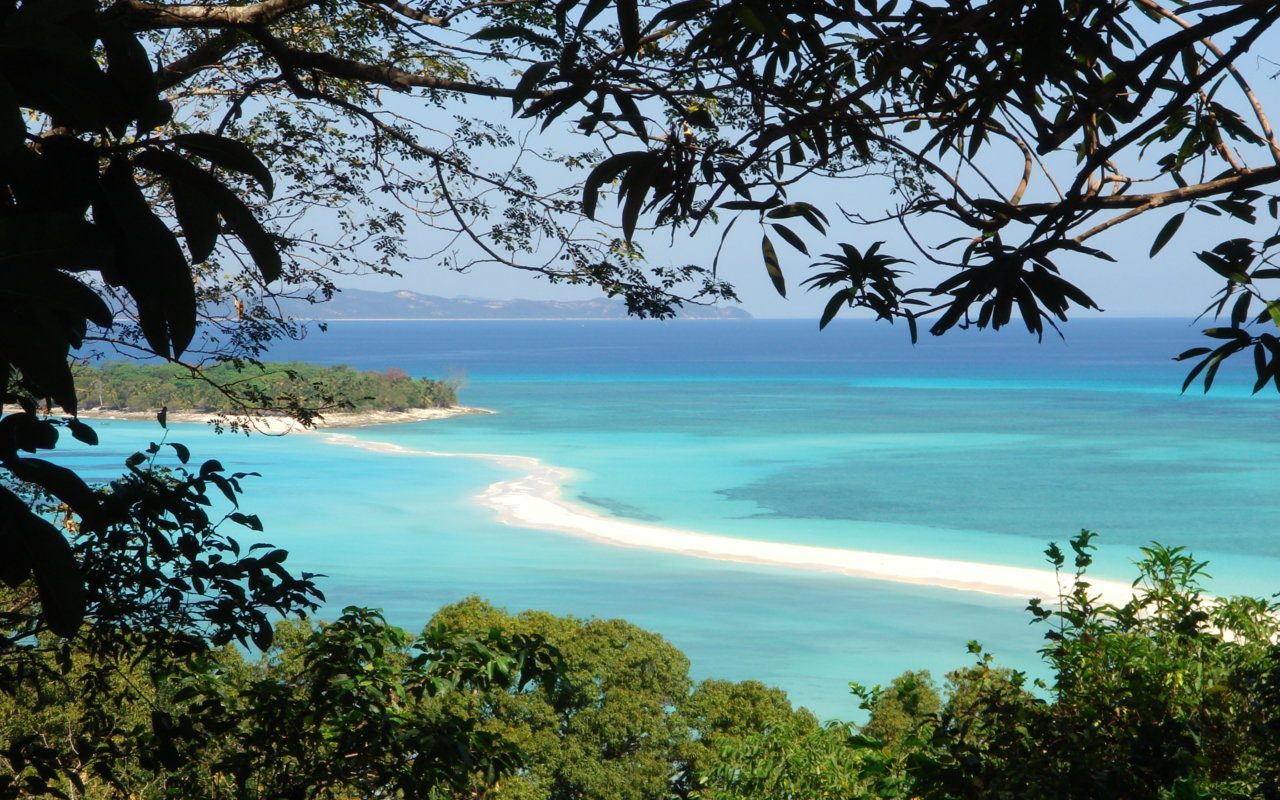 Good local plan

Nosy Be and its beauty, an island paradise!
Favourite

The natural pools of the Isalo National Park: the magic of nature in a hostile environment, offering cool baths for an incredible and unique feeling.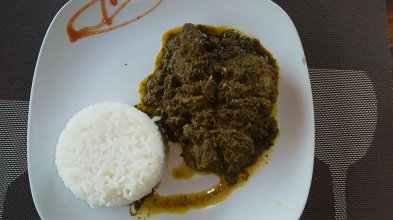 A Dish

Vary mena amin'ny ronono sy tantely (red rice with milk and honey)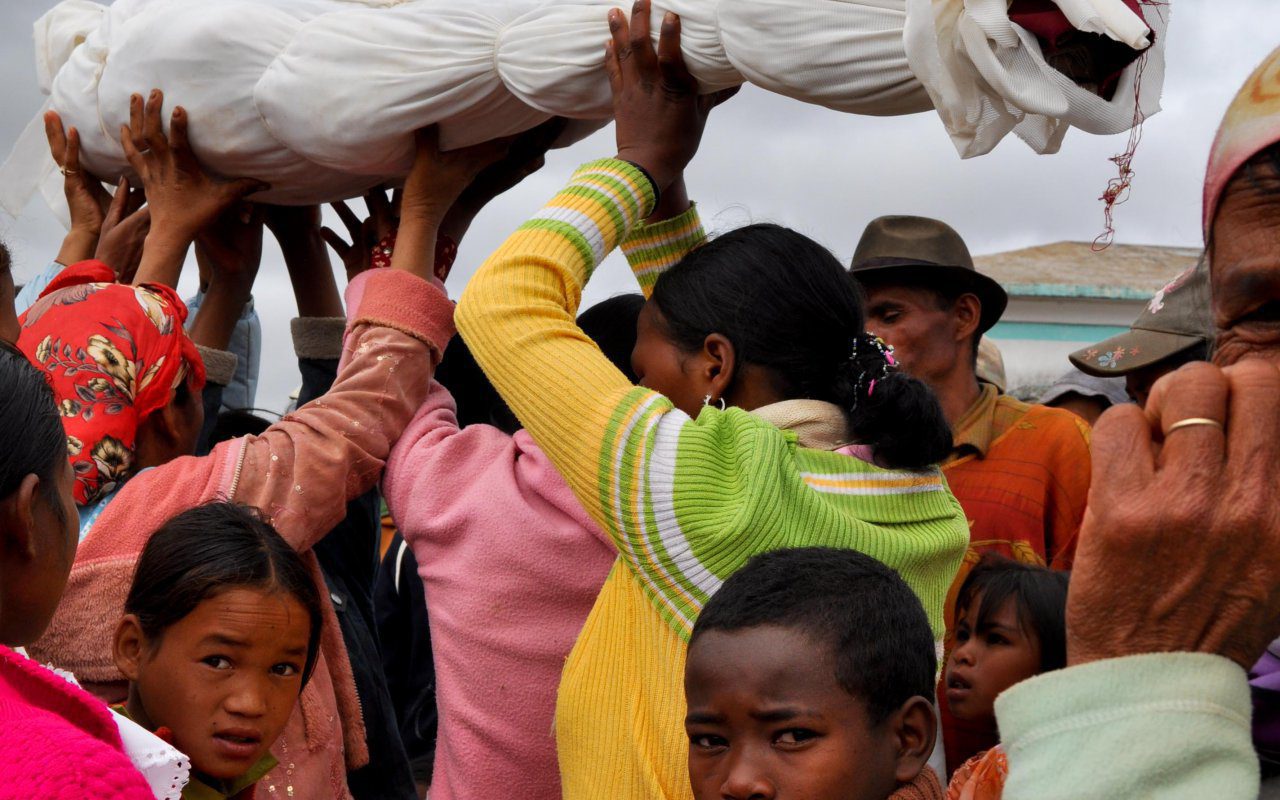 WOW !

The "famadihana"(exhumation): How brave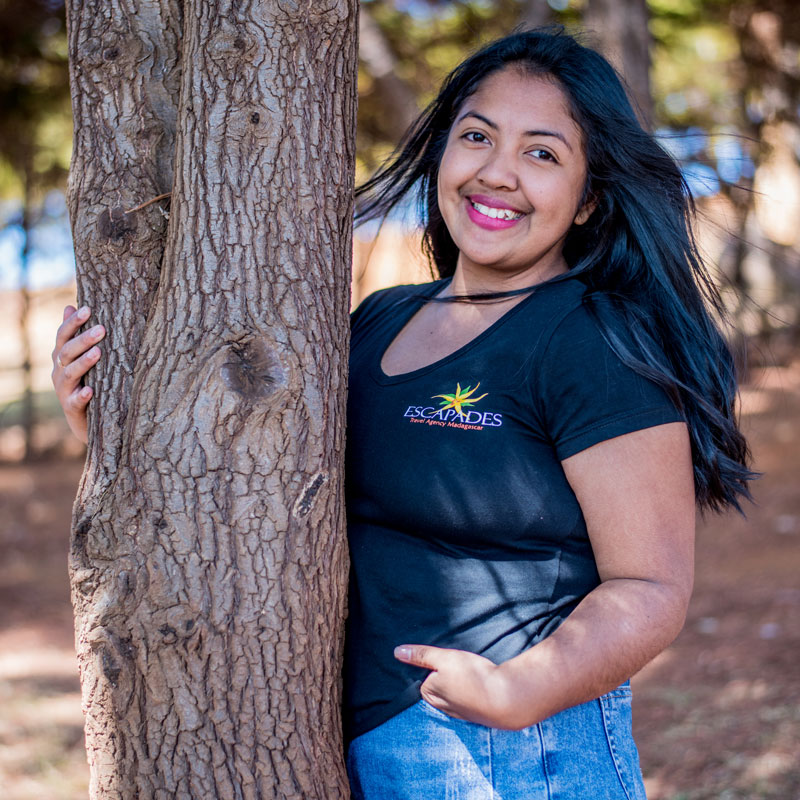 B to C Operations Manager
From an early age, I've always been an adventurer. I love traveling, meeting animals and above all discovering the culinary delights of each region. And it was this passion that led me into tourism. And I'm delighted to help others discover the natural treasures of my beautiful country.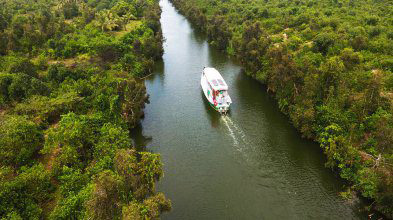 Good local plan

Ankanin'ny nofy without hesitation, a little paradise on earth right in the middle of nature. A perfect place to recharge your batteries.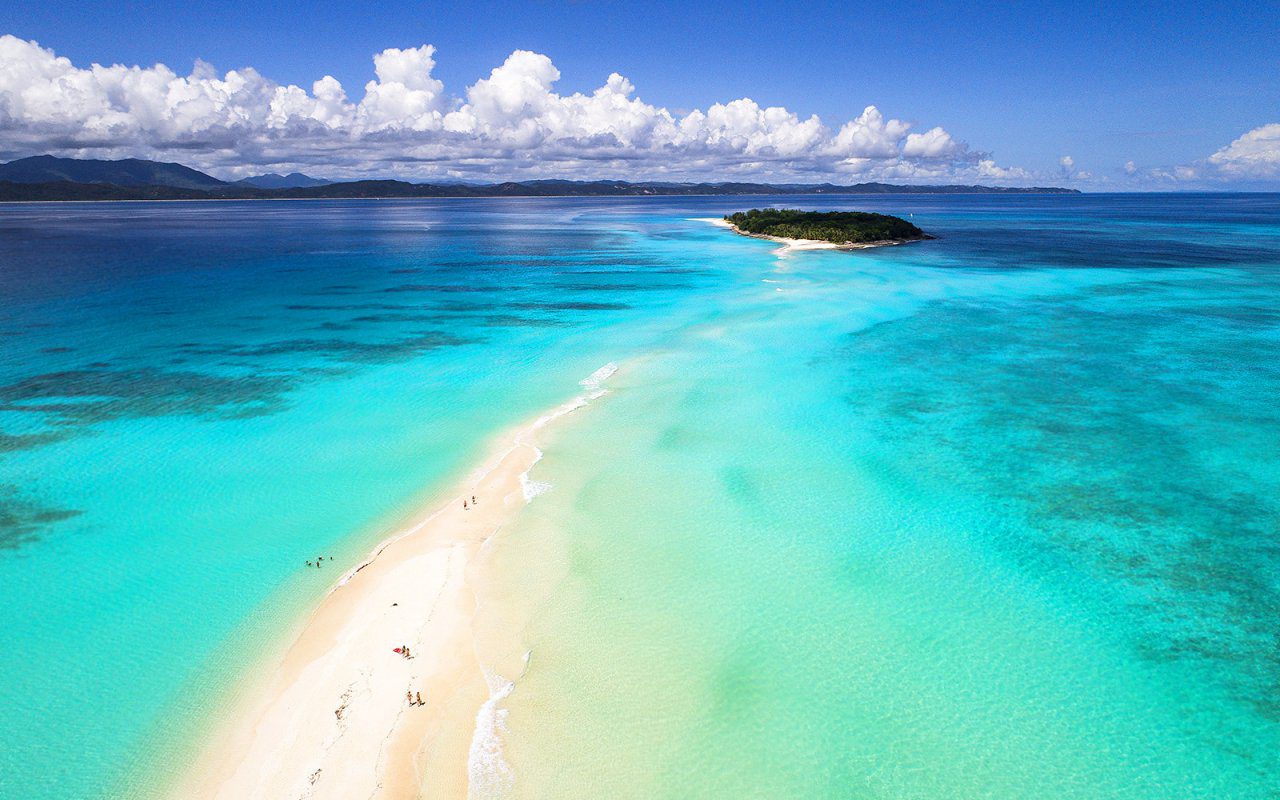 Favourite

The diversity of landscapes, each region is different, as if we were traveling through different countries.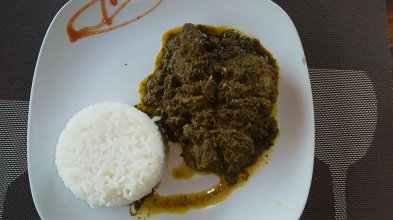 A Dish

The Coconut ravitoto. Great with tomato rougail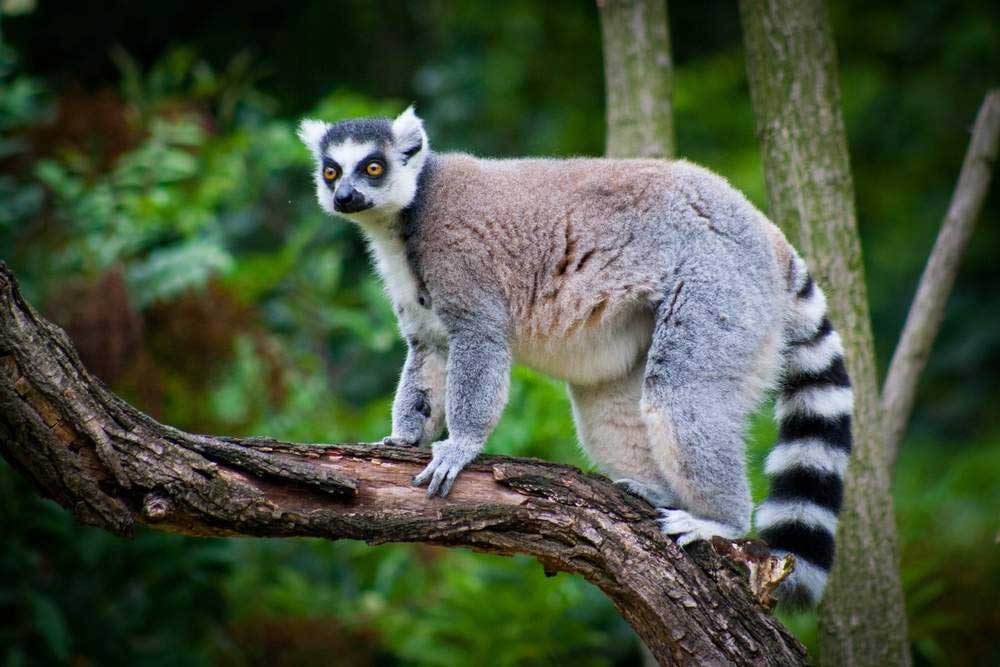 WOW !

Meet the animals in the parks. A magical moment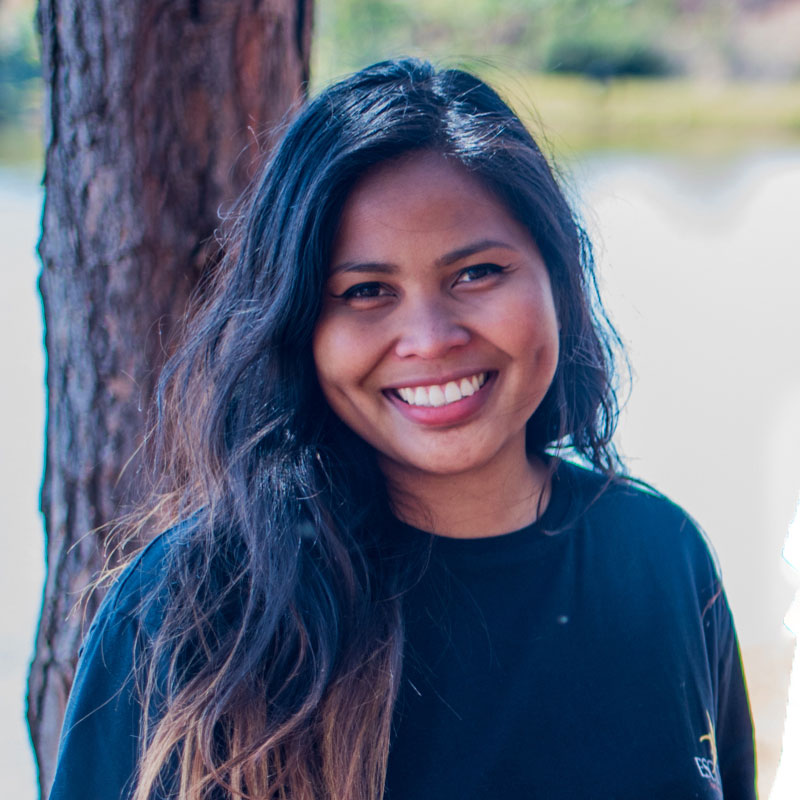 Private Travel Production and Operations Manager
Originally from the highlands and having grown up in the coastal towns of Madagascar, I've been immersed in the diversity and richness of my country's culture and nature ever since I was a child. It was this experience that led me to choose tourism, because I want to share with the world the emotions and wonders I feel towards my land.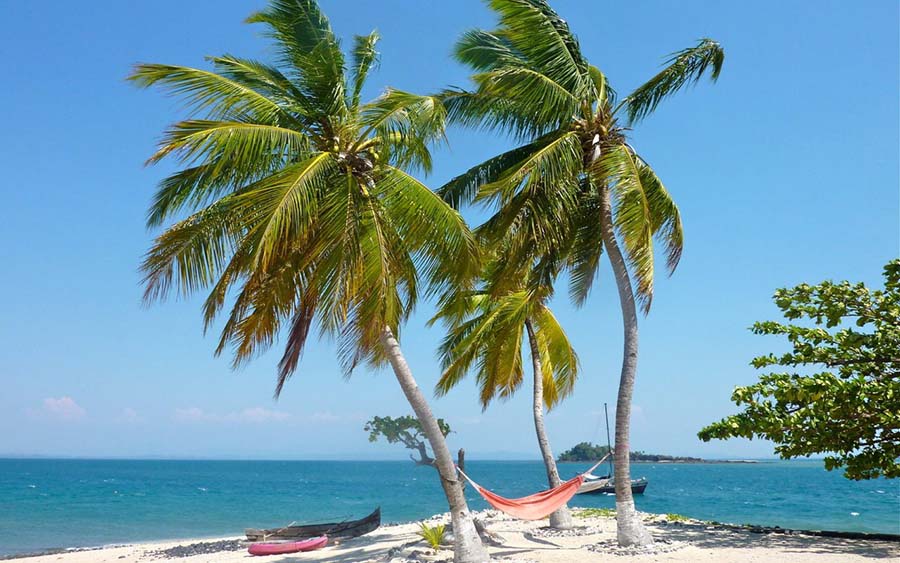 Good local plan

So many, but the choice would have to be Itampolo. White sand, blue sea, smiling villagers and great food. What more ?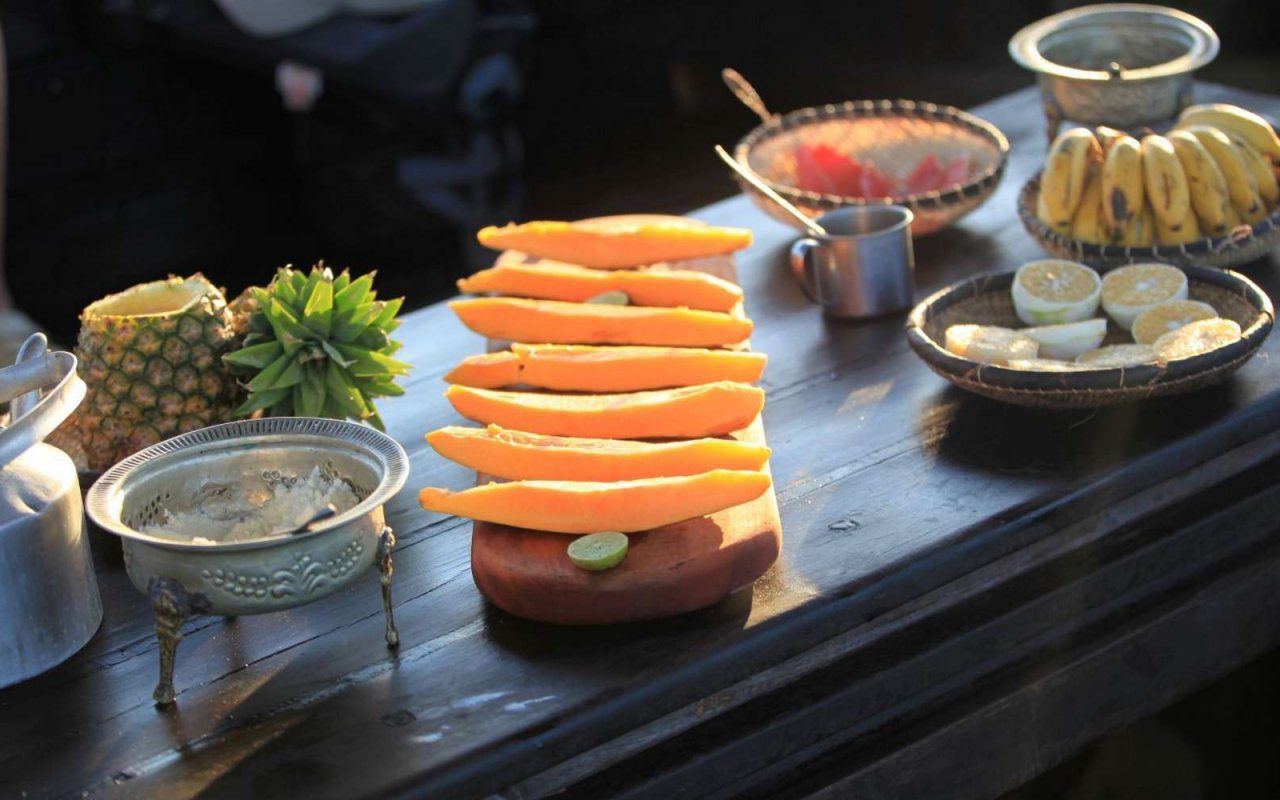 A dish

Fried cassava with lightly spiced papaya achard. Give it a try and thank me later. Try it and thank me later.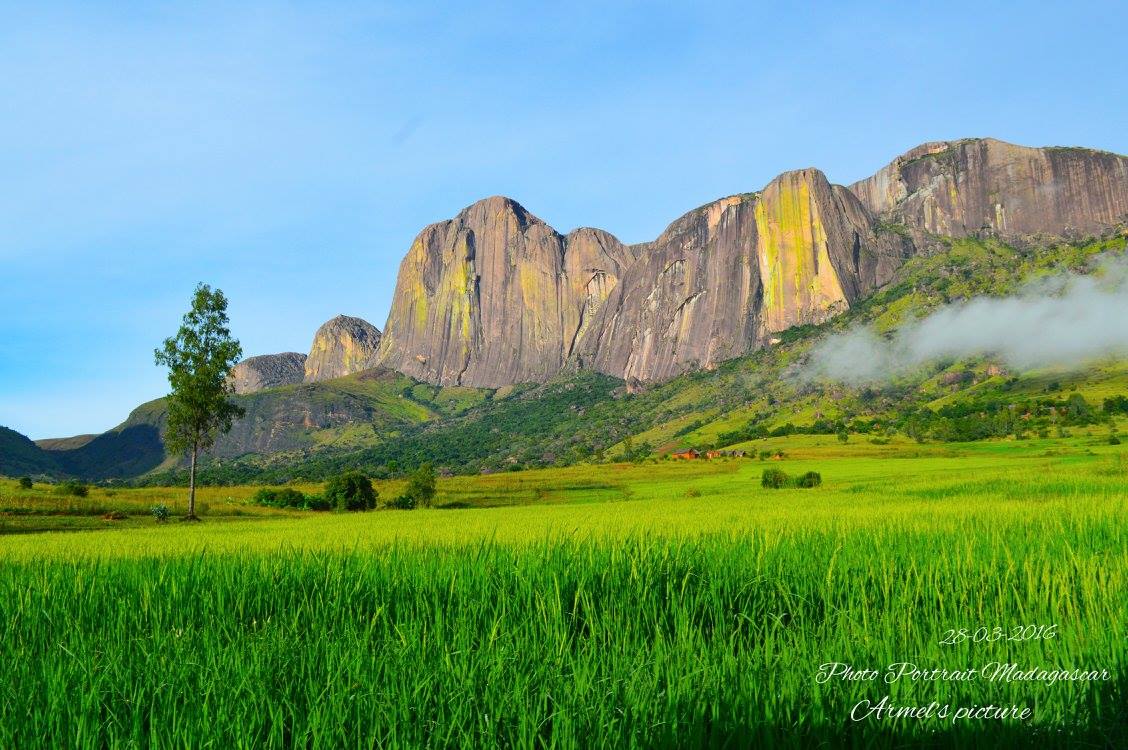 Favourite

A long drive in the middle of the day to admire the passing scenery, a moving sensation that reminds us just how much my beautiful country has to offer.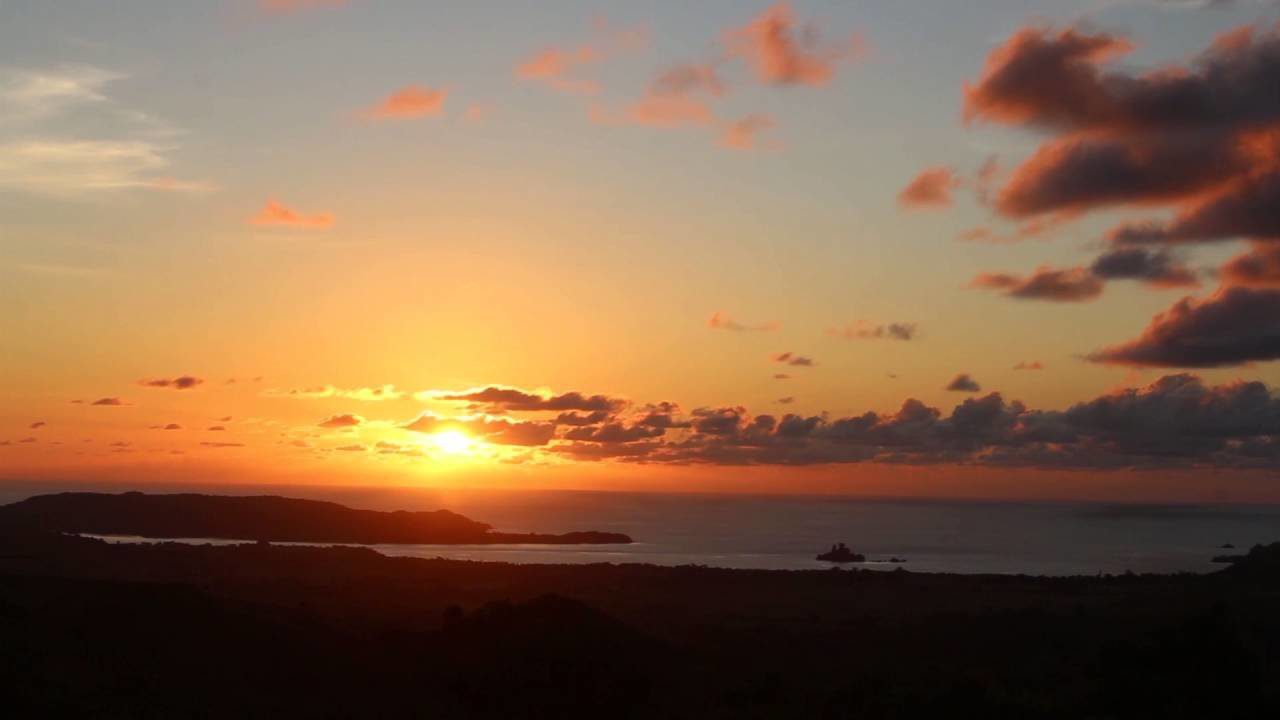 WOW !

sunsets on the beach with a cold beer. Heaven on earth.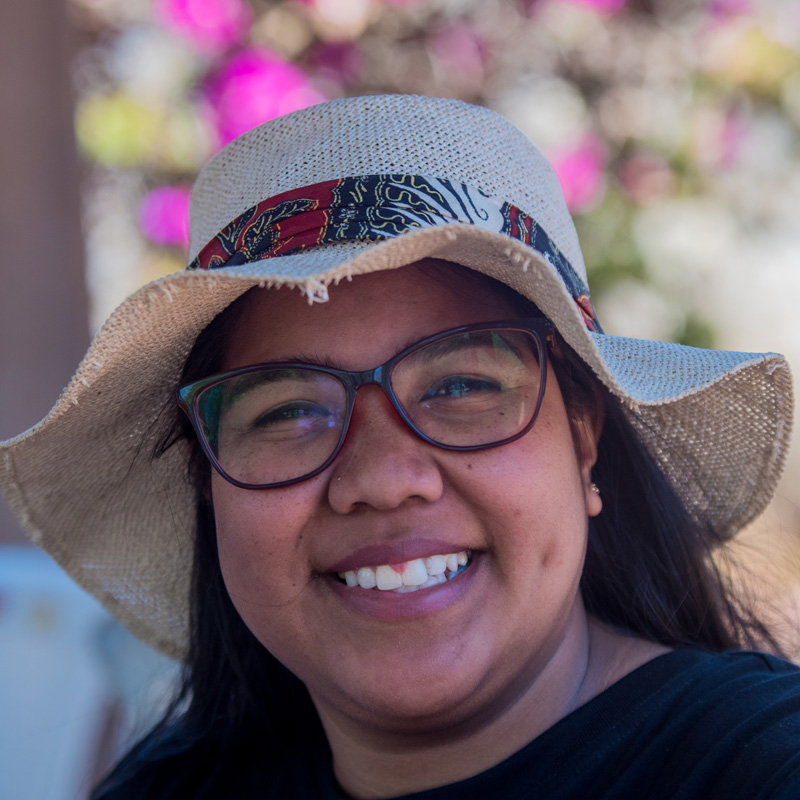 BtoB Travel Consultant – Agencies
Travel rhymes with encounters and discovery, and this is my greatest passion. Madagascar, a country of a thousand facets, with its exceptional biological wealth, the warmth of its people and its diverse, lush landscape. I can't help but be proud of my beautiful homeland. That's why I'm an ambassador for its development and promotion. It's not just a job, it's a passion!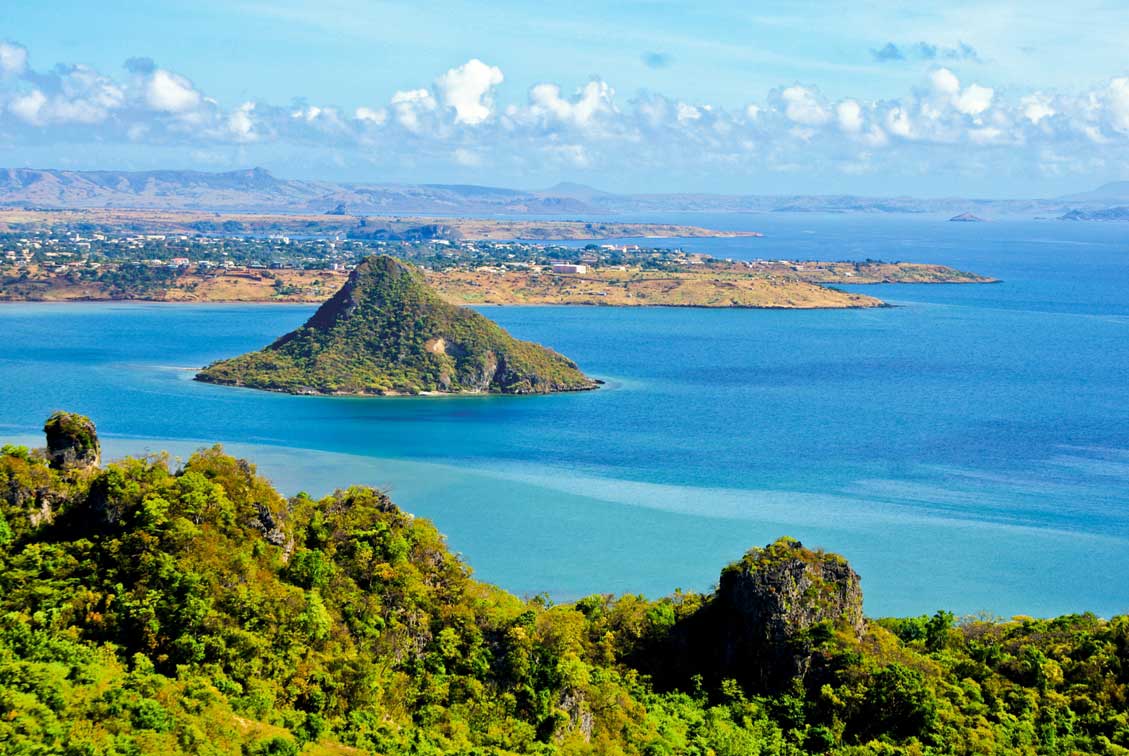 Good local plan

Salary avec ses eaux turquoise et ses plages de sable blanc à perte de vue en font un endroit de toute beauté. Paradisiaque, une vraie carte postale !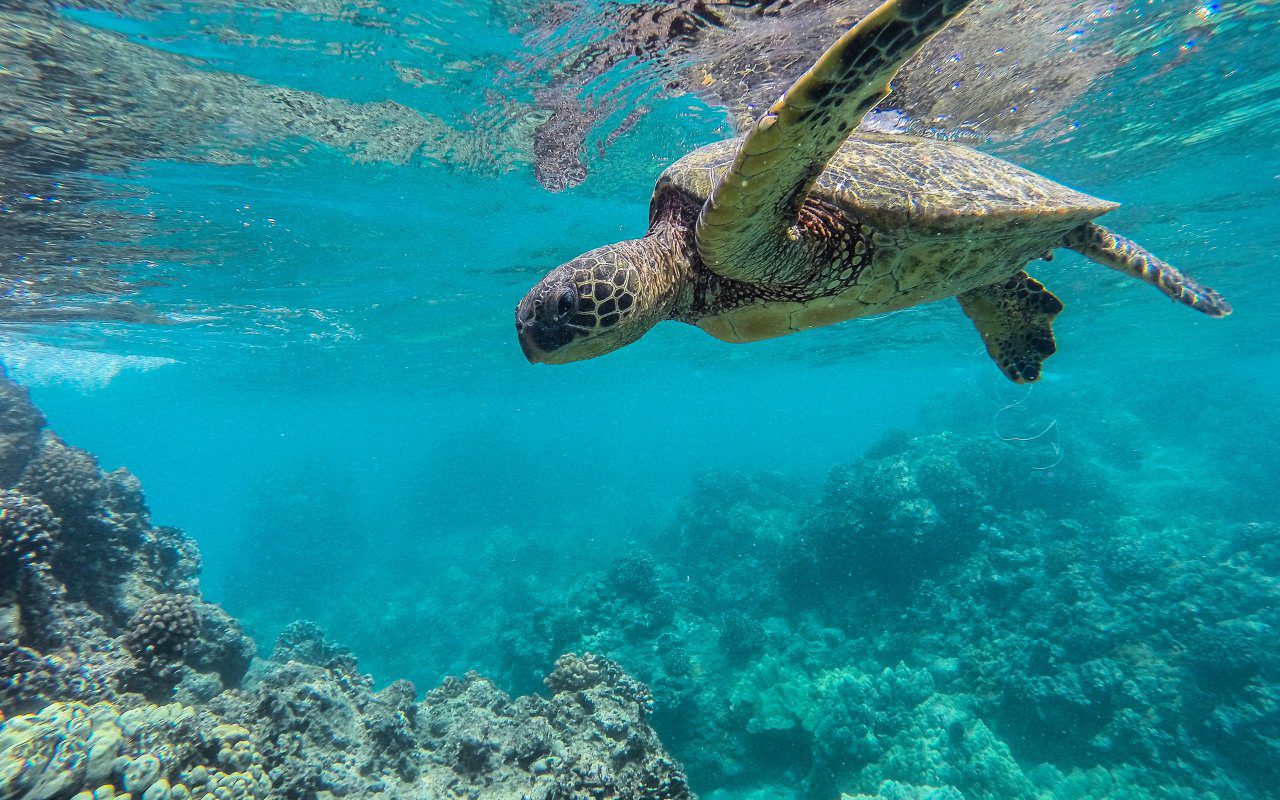 Favourite

Snorkeling with sea turtles on Sakatia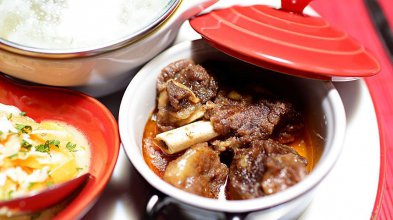 A Dish

"Manaramolotra", a Malagasy dish based on different parts of the zebu (tongue, tripe, tail, entrecôte), simmered for hours.

WOW !

Sip a good cocktail while enjoying the sunset over Mont Passot. The perfect combo.
My love of nature and my thirst for discovery and encounters with new cultures are my main motivations, and tourism was naturally my preferred path. For me, it's a way of sharing my passions, of advising and inspiring visitors, of helping them explore its nooks and crannies and become aware of its diversity, so that everyone has an unforgettable experience! That's why I've joined the Escapades Madagascar adventure, and I invite you to take part.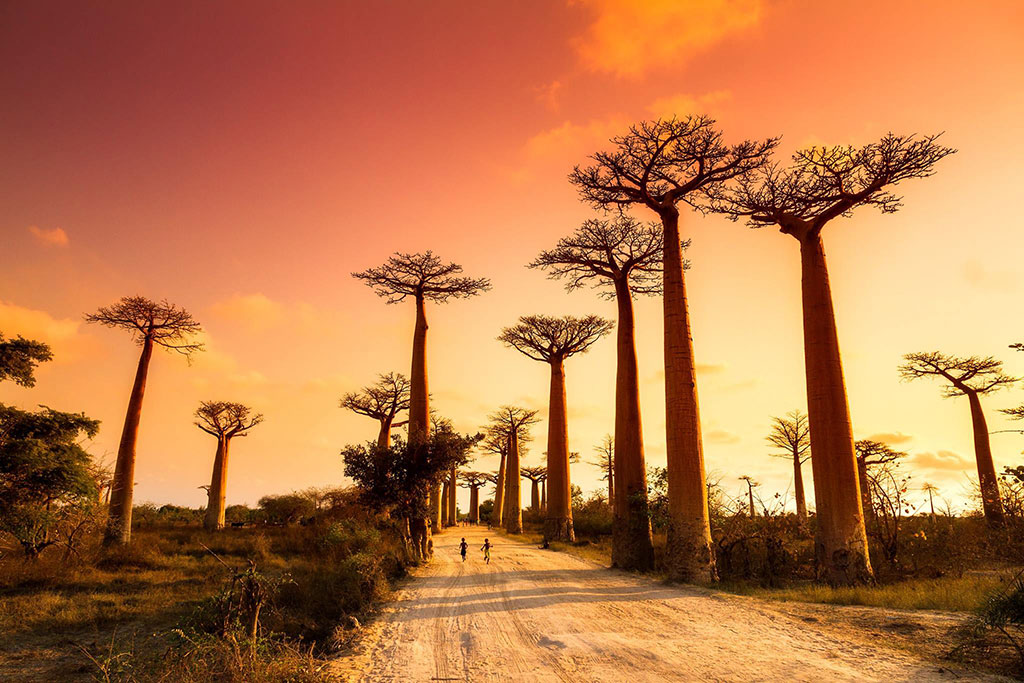 Good local plan

The off-road circuit from Morondava to Tuléar with the Tsingy du Bemaraha, passing through the beautiful baobab alley, a real experience not to be missed! This is one of Madagascar's most beautiful coastlines and its baobabs!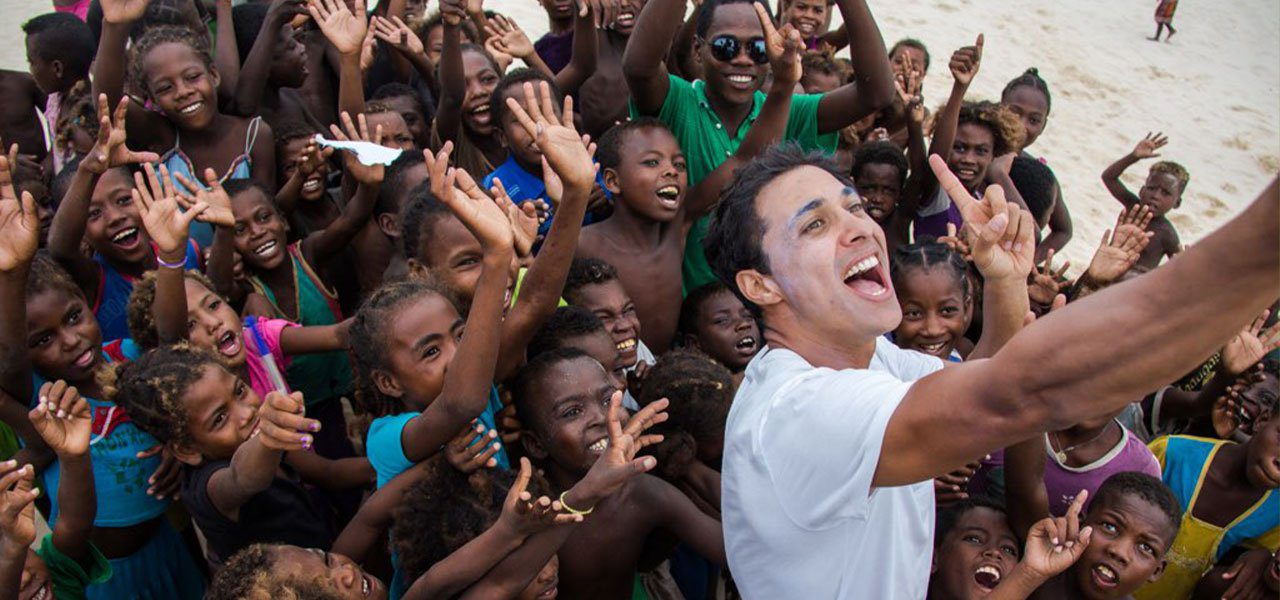 Favourite

The warm welcome and smiles of the locals!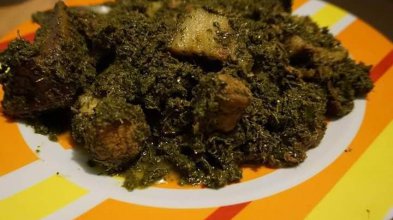 A Dish

Ravitoto with pork lightly sweetened.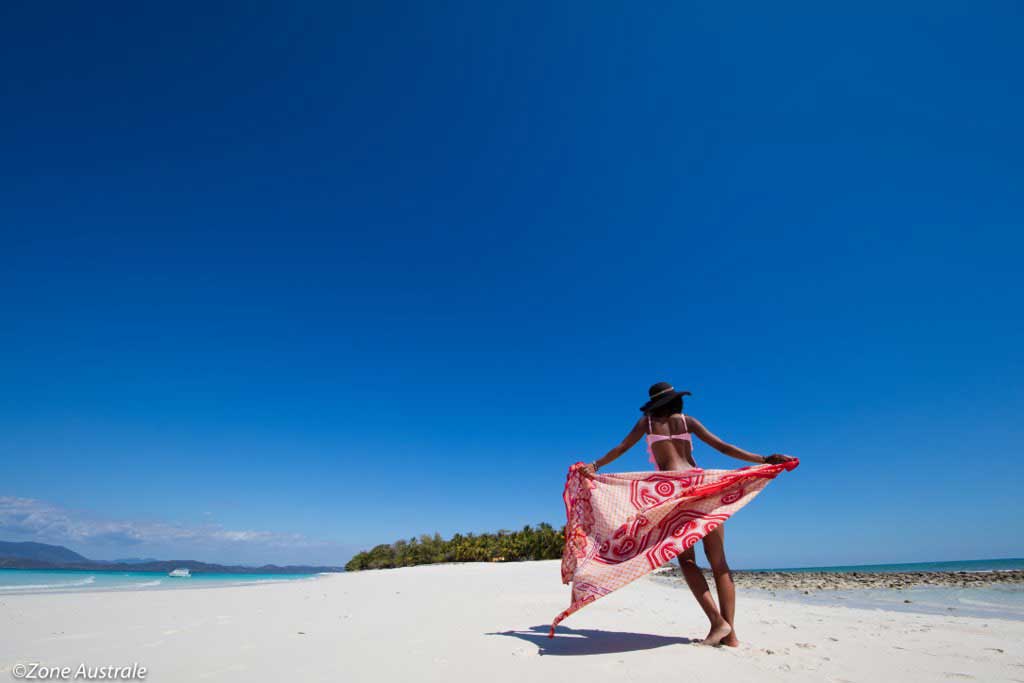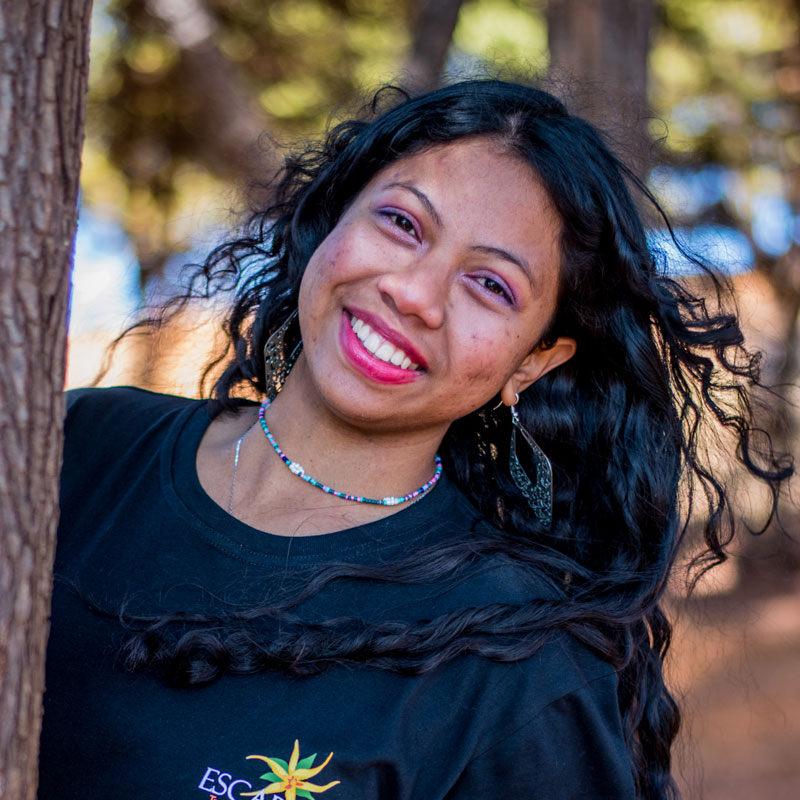 Madagascar, a country offering a diversity of uniquelandscapes and endemic animal species unique in the world, is truly a hidden treasure still largely unknown on a global scale. The warmth of its smiling population does not go unnoticed. It's a privilege for me, as an actress in the tourism sector, to help bring it to light.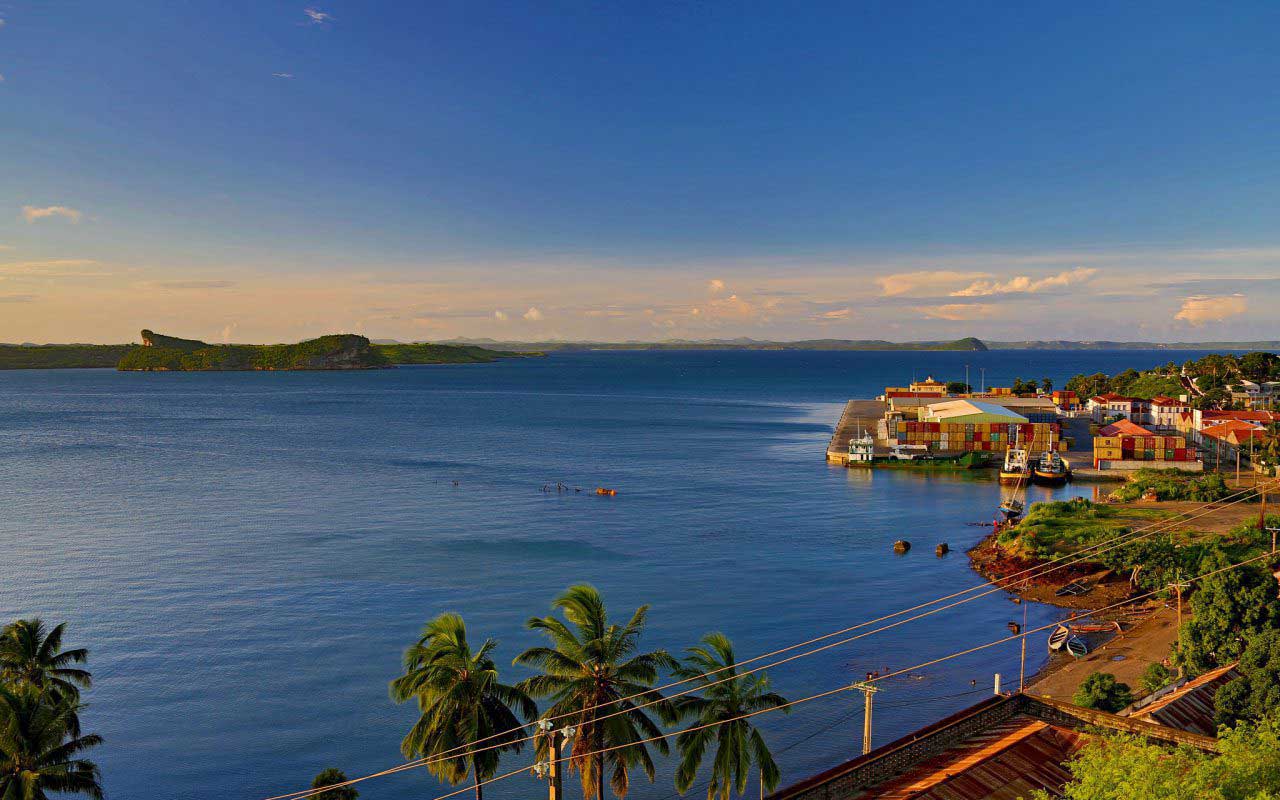 Good local plan

Exploring northern Madagascar, from Diego Suarez to Ankarana and Nosy Be, is an extraordinary adventure that allows me to discover three destinations in a single trip.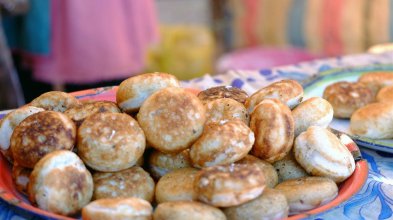 A dish

The "mofogasy" with its sweet and gourmet taste, a local breakfast much appreciated by the population, is a true gastronomic treasure of Madagascar!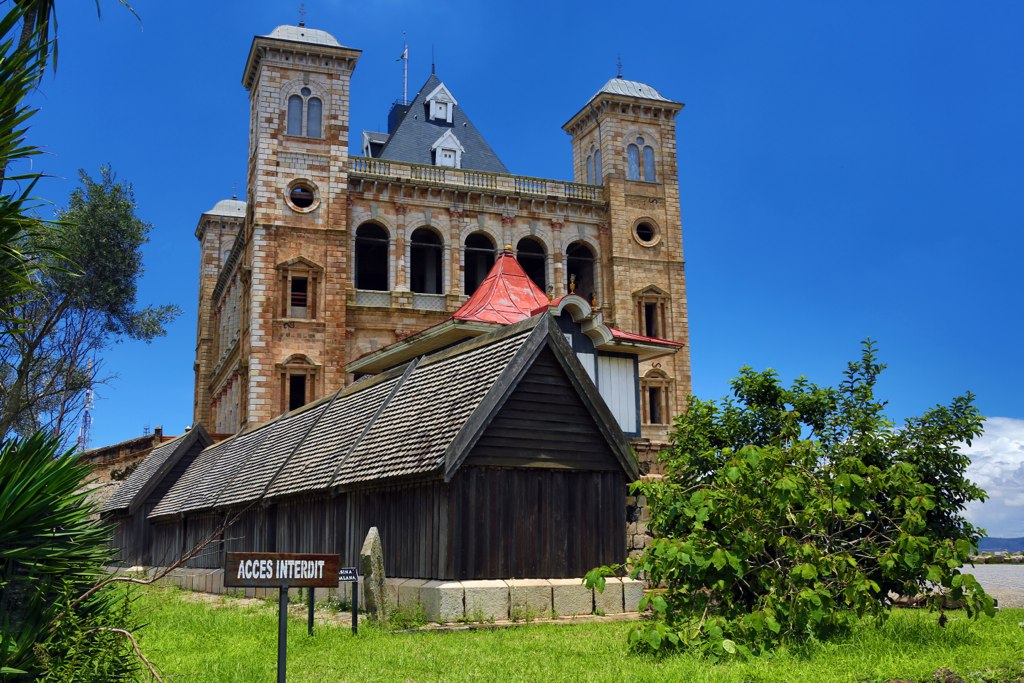 Favourite

Vintage cars on the streets of Antananarivo, a living open-air museum, offering a nostalgic touch to the city and bearing witness to the history and evolution of the automobile over the decades. It's a unique and charming cultural experience.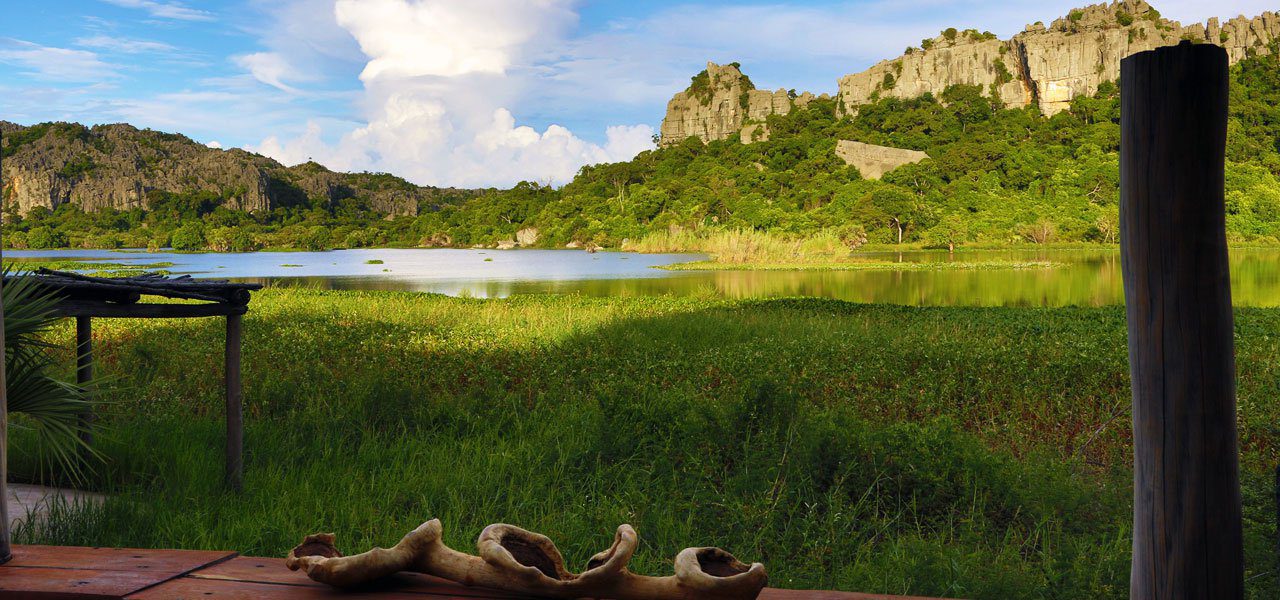 WOW !

My Madagascar, a land of incredible diversity, stretching from north to south, east to west. Each region offers unique landscapes that seem to follow one another like scenes from a captivating film. As soon as you've completed one stage, you'll feel an irresistible urge to discover another. This is a country where exploration knows no bounds, where every turn holds a new surprise, a new facet of this bewitching island to discover.
The love of the country, its unique biodiversity, its fauna and flora and not forgetting the authenticity of the culture, this is the reason that drives me … for its development and conservation through tourism. Malagasy, I'm proud of it!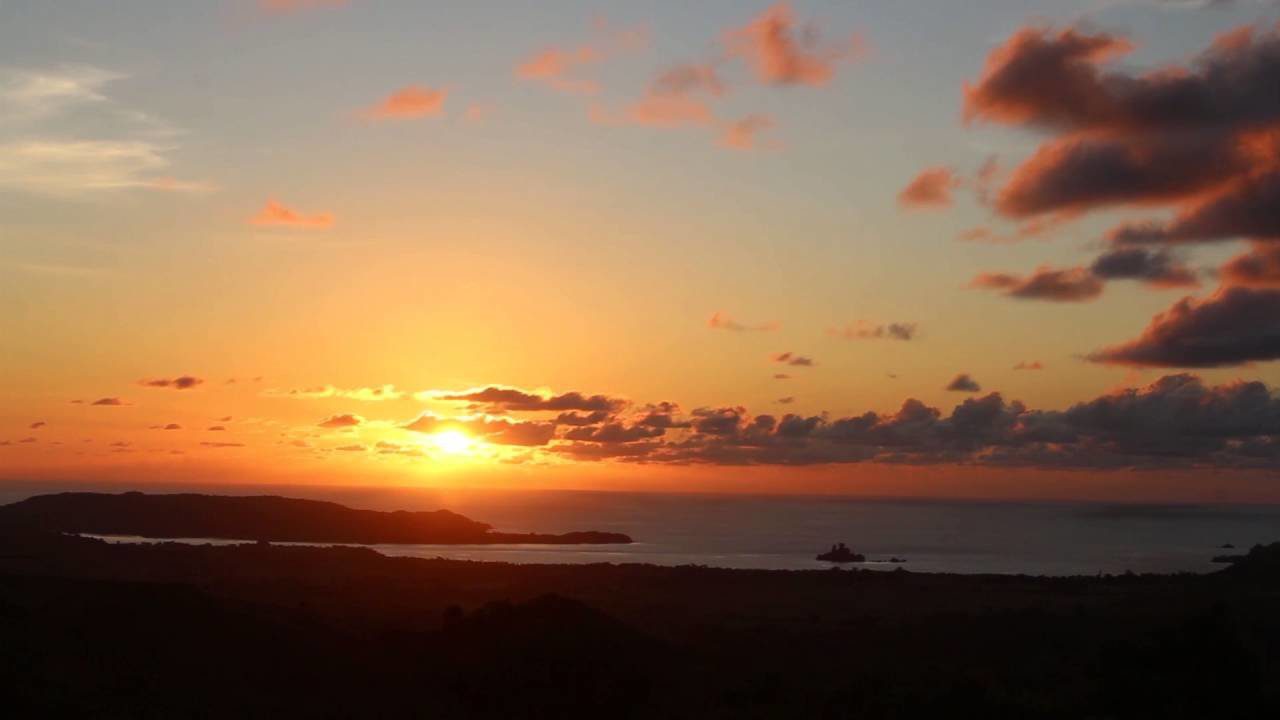 Good local plan

Nosy Be : enjoy the sunset from the highest point, Mont Passot, with its superb view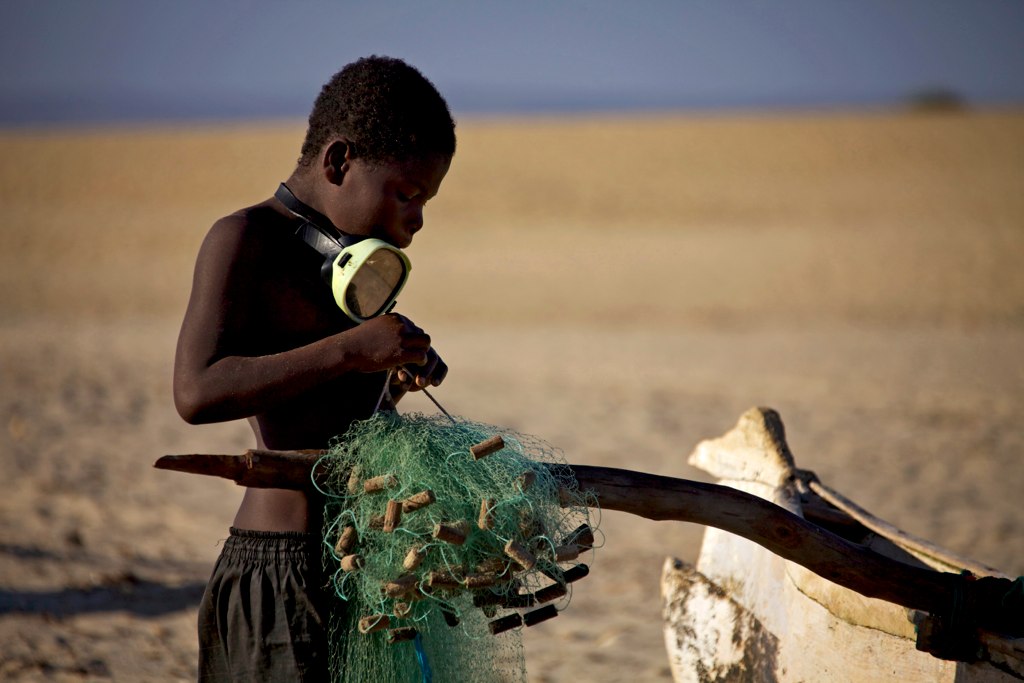 Favourite

Meeting, welcoming and sharing with the local population!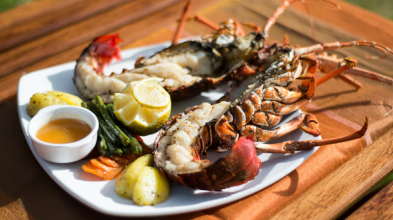 A Dish

A platter of fresh seafood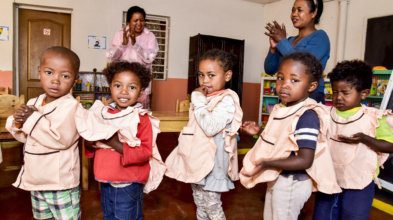 WOW !

Spending time with the young people from the Association Aîna Enfance, having direct interaction during visits and, above all, the pleasure of knowing that their personal project is coming to fruition.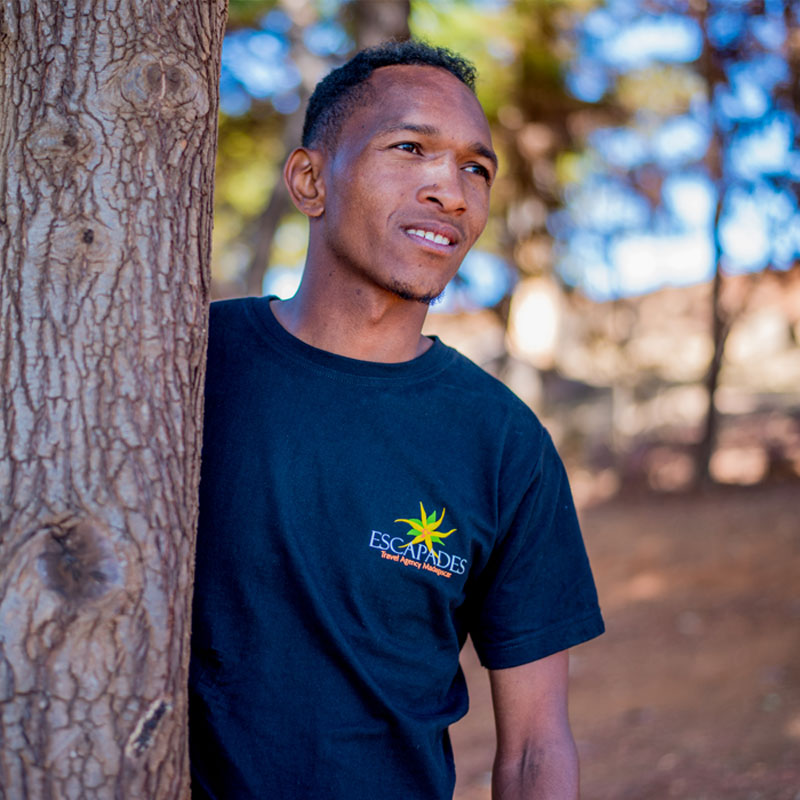 Jean Paul Ratafitanjanahary
Originally from the south of Madagascar, seeing the many travelers coming and going inspired in me a desire to travel. I later had the chance to discover some of the Grande Ile's typical places and endemic flora and fauna. Amazed, I wanted to share my passion for this beautiful country and its varied landscapes with others.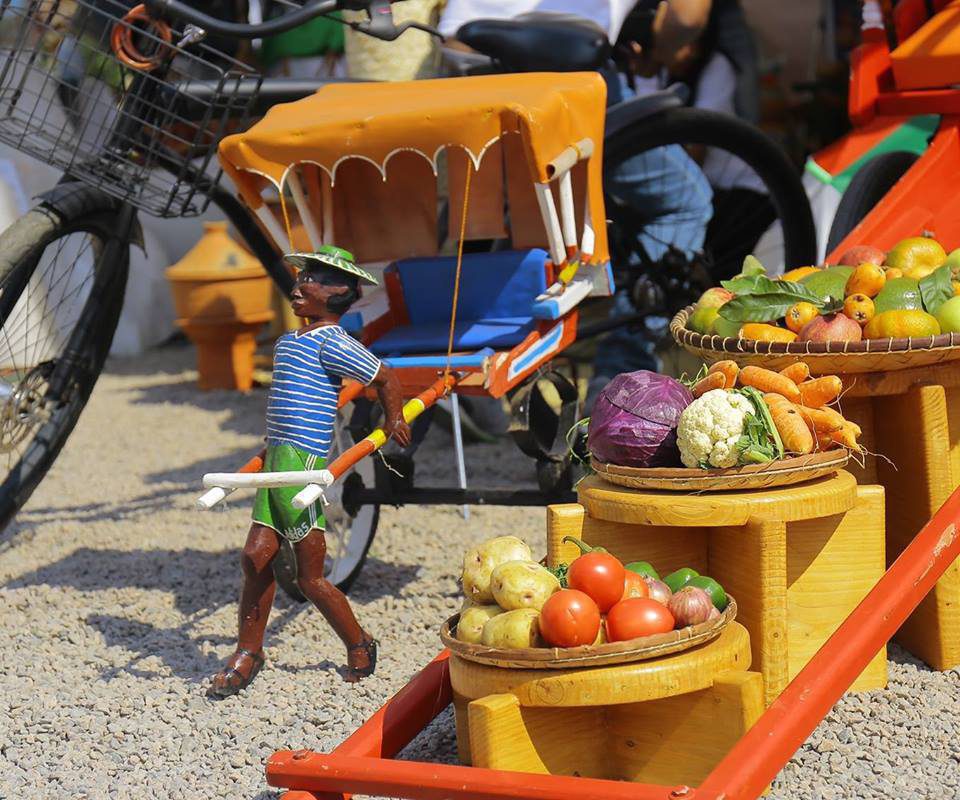 Good local plan

Meeting the local population in Anjoma, my home village.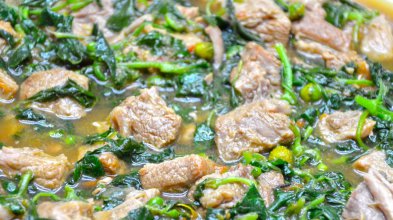 A dish

Ravitoto with pork is one of the best dishes on my island, but I prefer beans simmered with minced meat, with red rice on the side!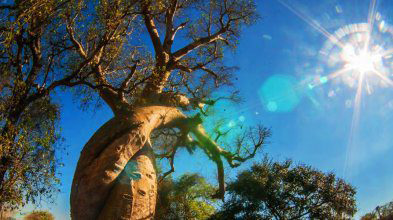 Favourite

The adventure of the Morondava trail to the Tsingy de Bemaraha.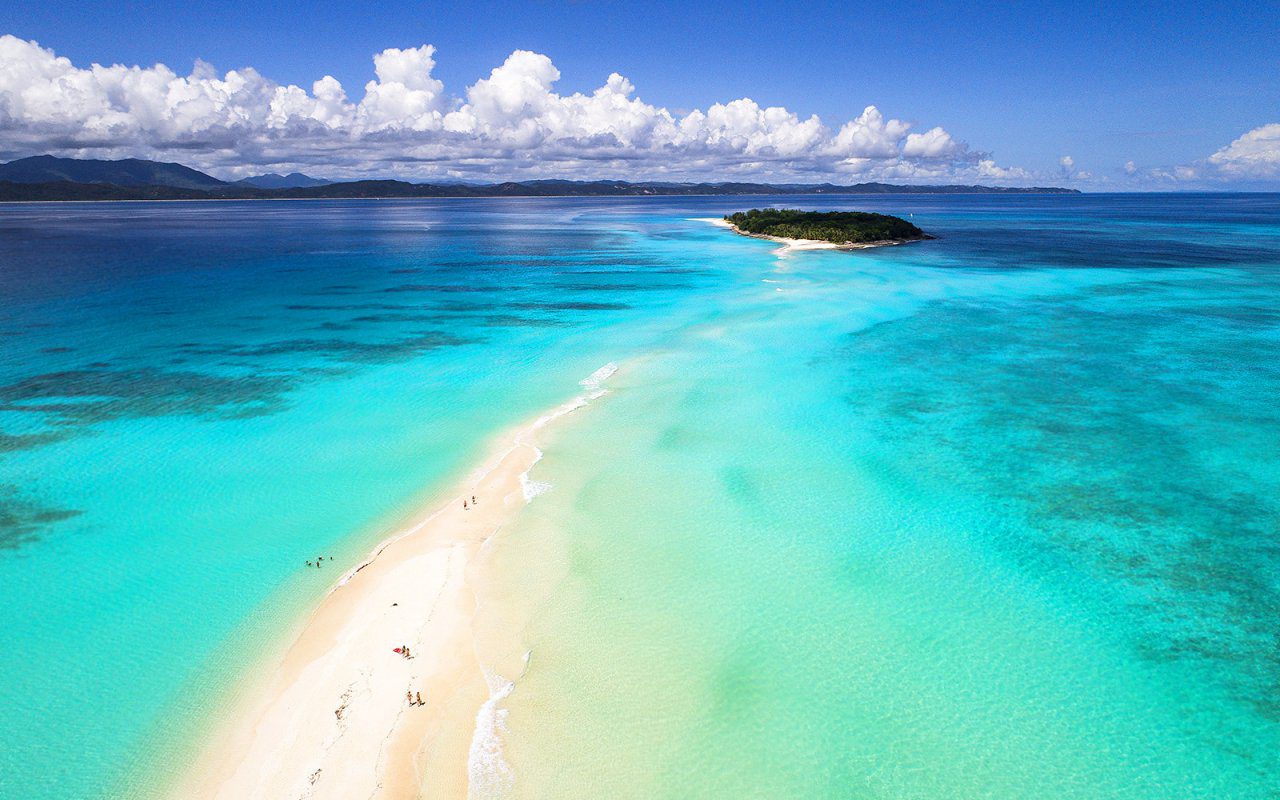 WOW !

Nosy Iranja and its beautiful beach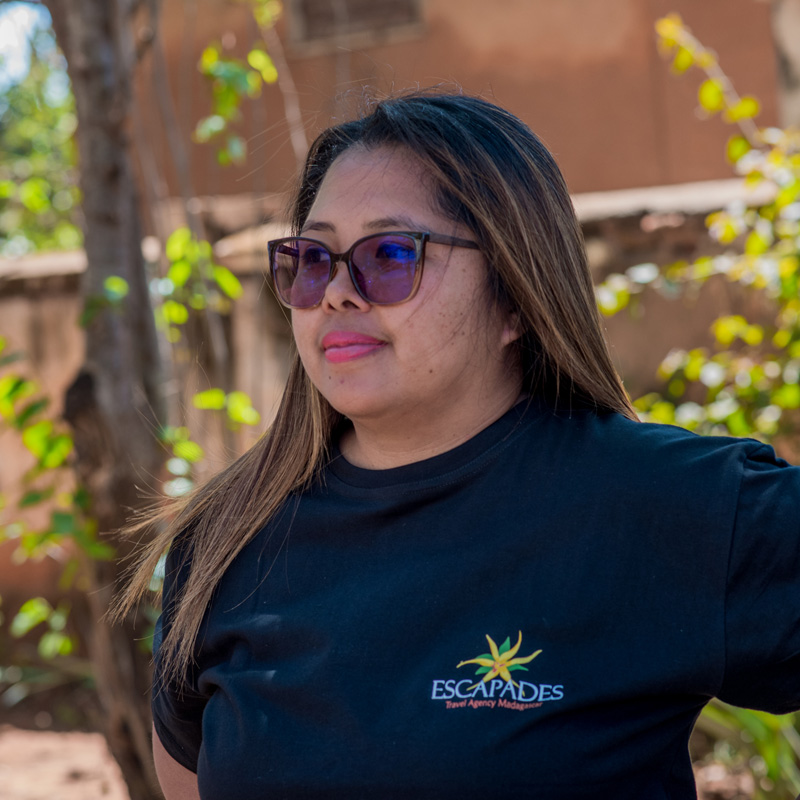 Administrative & Financial Assistant
Impressed by natural, geological and cultural diversity from an early age, I'm in love with my country, Madagascar.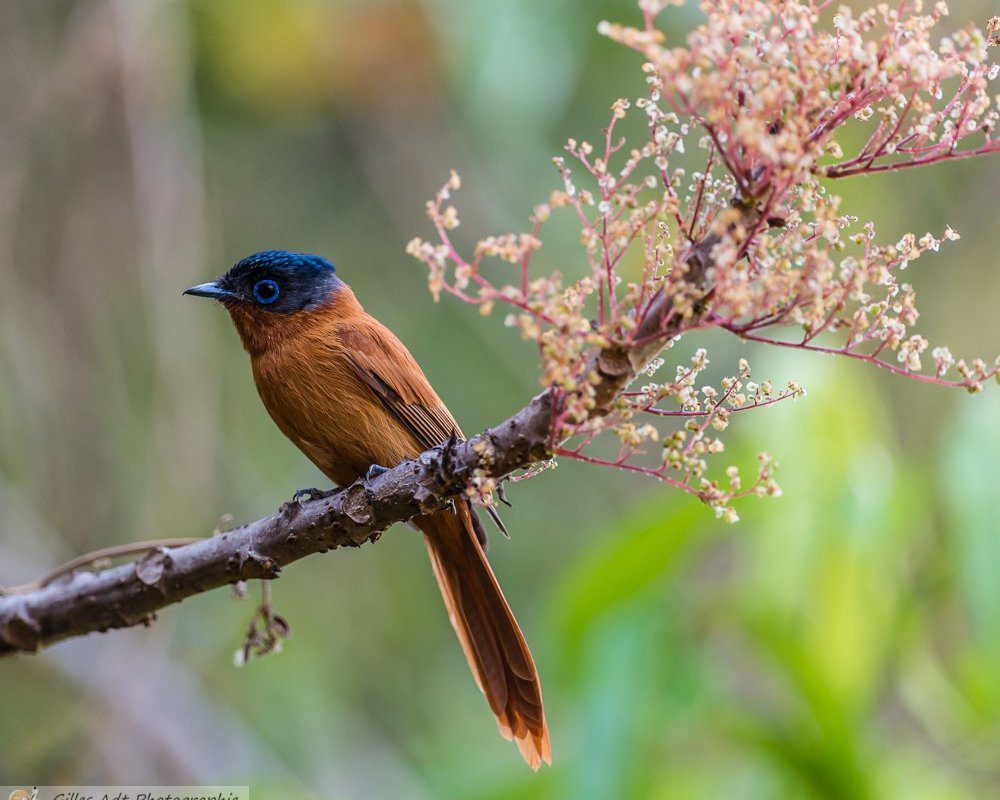 Good local plan

Visiting at least one national park is a must, as you're sure to find fauna and flora endemic to the island.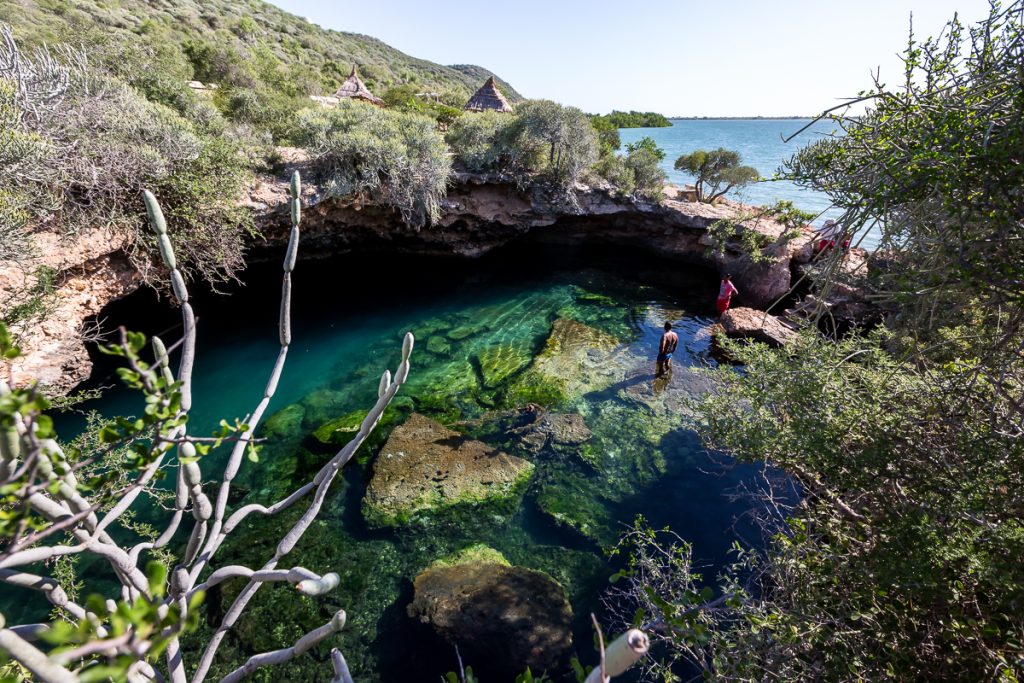 Favourite

The waterfalls and natural pools of the little-known gem Vohimana.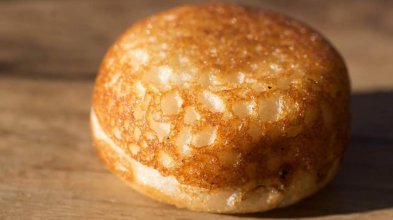 A Dish

Mokary : a patty originally prepared with white rice soaked for a few hours, or even a few days, to which coconut milk is added.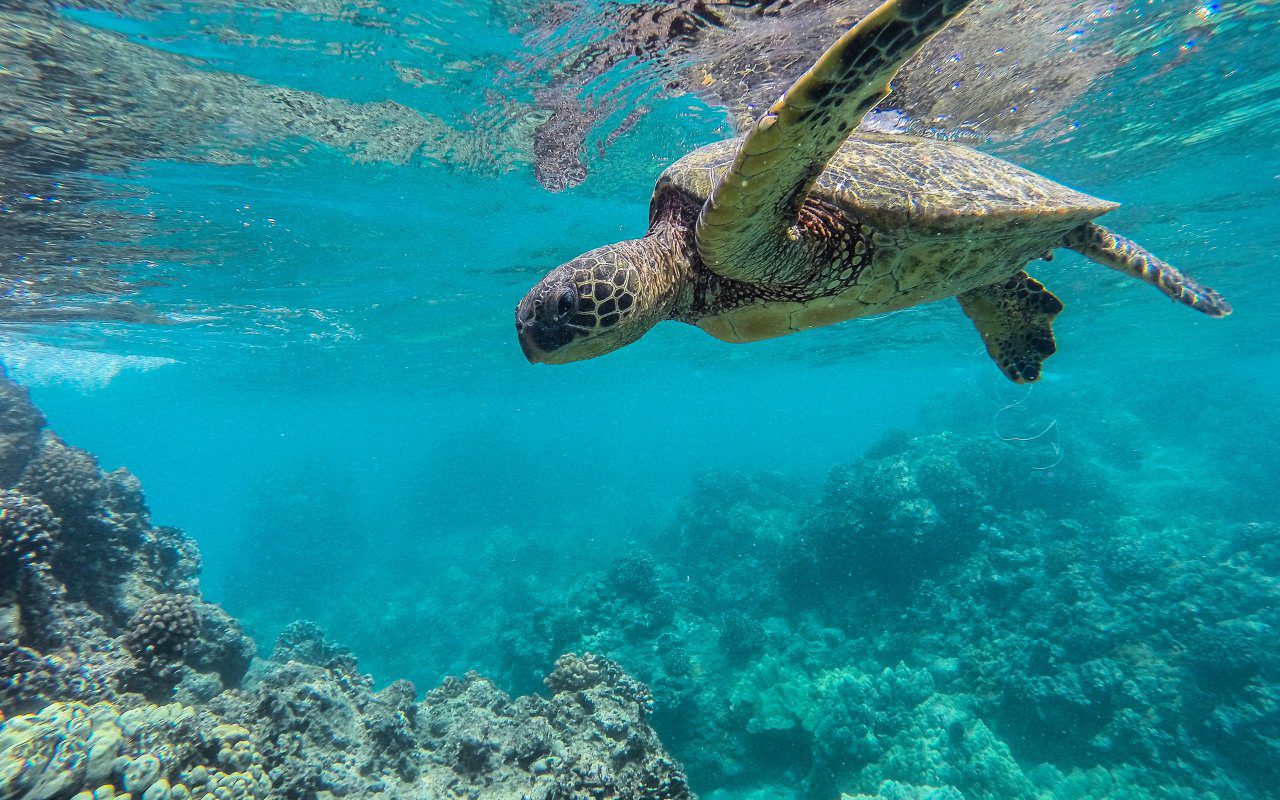 WOW !

Spectacular encounter with a family of dolphins and swimming with turtles on Sakatia.